"Ability proceeds from a fusion of skills, knowledge, understanding and imagination, consolidated by experience.
After years of leading corporate marketing teams through the highs and lows of our economy, David Eldred planted his flag with Sine Cera Digital Marketing. The mission is to bring experienced digital marketing prowess to small business owners at a price-point that is affordable.
Along the way, David writes about a variety of business topics, based on his experiences as a marketing leader, corporate mover and shaker, and successful small business owner. If these topics help you on your journey, great! And when you're ready to talk, we're just a phone call or click away.
RECENT ARTICLES

STAY CURRENT WITH THOUGHT-PROVOKING ARTICLES ABOUT MARKETING AND MANAGEMENT IN OUR DIGITAL WORLD.
How to avoid the top five mistakes in your strategic-planning process.
How to use data to enhance relevance and personalize the customer experience.
What if you could predict who your next best customer will be?
Article Archive
WE STAY CURRENT ON DIGITAL MARKETING AND PROVIDE THOUGHT-PROVOKING LEADERSHIP ON MANAGEMENT IN A DIGITAL WORLD.

scadmin
The Hidden Danger of Digital Marketing Are you investing in your company's future or buying a short-term transaction? "The single greatest threat facing marketing at the moment is short-termism: the dominant [...]
scadmin
Digital Distractions: Your Antidote for Magpie Marketing Marketers and business owners today are faced with what can be an overwhelming number of choices when it comes to selecting the right marketing [...]
scadmin
Are You Riding the Micro-Moment Wave? Once upon a time, my grandmother would watch tv consistently with a little notepad and pen within easy reach. Why? She could quickly jot down [...]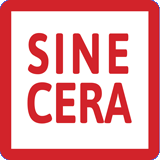 HOW CAN WE HELP YOU TODAY?