WE STRIVE FOR TWO THINGS IN DESIGN: SIMPLICITY AND CLARITY. GREAT DESIGN IS BORN OF THOSE TWO THINGS.
WHAT YOU RECEIVE
100% Custom Design — For You!

Fully Transparent Pricing

Professional Project Management
EXPERIENCED DESIGNERS
WE'RE MORE THAN JUST GRAPHIC DESIGNERS. WE'RE EXPERIENCED MARKETERS — AND THAT MATTERS.

Great design should start with the end in mind, with what your business is trying to accomplish. At Sine Cera Marketing we follow a process we like to call "Thoughtful Execution." Thoughtful Execution follows a three-part flow:
Consultation
Strategy Formulation
Execution
How can we help your business be more effective?
THREE VITAL ELEMENTS OF ALL EFFECTIVE DESIGN
ONE IS OKAY. TWO IS BETTER. YOU GET ALL THREE WHEN YOU WORK WITH US:
UNDERSTANDING. This is the most important element of working with us. Here's why:
"Random design rarely hits the mark." A lot of designers crank out their work based on a questionnaire. Some may use even less. But unless you know exactly what you want, good design often is a process of discovery. And that discovery begins with us by understanding the business challenge you need to overcome.
SIMPLICITY. The second-most-important element of good design. Here's why:
"It's not about adding more features." Good design work strips away the unnecessary, the extraneous, the superfluous — no matter how cool. Good design isn't about knowing how to add elements to the visual. Good design is achieved when you can't take any more away from the design, so that what remains is the most simple message that can be conveyed to your audience.
CLARITY. The last of the holy trinity is last for a reason. Here's why:
"Good design is clear." Let's face it: if your message is lost among a dazzling display of cool effects or other elements, then nothing else matters. Understanding the best way to communicate what is necessary for your audience is an art, and it takes a marketer to achieve the clarity that motivates action.
As important as good design is for effective selling if you haven't nailed all three vital elements of understanding the business challenge, presenting a simple message that motivates your audience, and being clear with your call to action, nothing else matters.
You don't need a graphic designer.
You need a marketer who knows graphic design. See the difference? Your customers will, too.
Hire Us For Graphic Design
Our transparent process ensures you get what you need to communicate your value proposition. The most critical first step is simply to chat with us about your business goals. From there, we proceed step-by-step with a process we like to call "thoughtful execution."
It all begins with a phone call. No obligations, no commitments. We'll ask some questions and do a lot of listening. If we're a fit, you'll have a concrete proposal that scopes the work to be done. No money changes hands at this stage.
Using what we learned from the consultation, we provide a detailed proposal for the project. When you are satisfied we understand, the agreement is signed and the down payment begins the build.
Your design includes graphics and photos that make the end product uniquely yours. Your branding and color palette is created or adhered to as required. We don't do cookie-cutter work.
Your feedback throughout the project is critical so that we know the work will meet your needs. Each project includes a minimum of three rounds of revisions to get the end product just right.

Graphic Design Deliverables
Testimonials
DON'T TAKE OUR WORD FOR IT. HERE'S WHAT OUR CLIENTS HAVE TO SAY.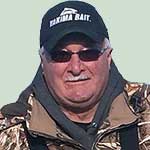 After struggling with web designers I found David Eldred. He listened to what I wanted to do and did an unbelievable job in redesigning the website to a level where the SEO will now work including a tracking method. He has a management style that has exceeded anyone that I previously worked with and the creativity necessary to put my website out in front of the competition. I look forward to the future in working with David and would recommend him to anyone.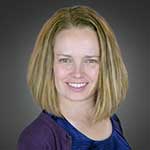 David did a redesign of our website that exceeded all my expectations. He listened to my ideas and what was important to me, and created a site that is beautiful, functional and most importantly a great marketing tool. He created content for the site that expressed so well what we do and what we are about.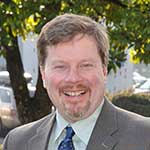 David built my new website in 2017. It's amazing how dated the old website was, being only 2 years old. David's work is of very good quality. I recommend him.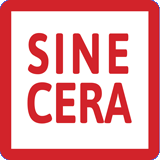 HOW CAN WE HELP YOU TODAY?