ALL OUR WEBSITES ARE BUILT WITH VALUE THAT SETS US APART.
WHAT YOU RECEIVE
Fully Transparent Pricing

Search Engine Optimization

Professional Project Management

A High-Performing Website
EXPERIENCE MATTERS
WE'RE MORE THAN JUST WEBSITE DESIGNERS. WE'RE DIGITAL MARKETERS — AND THAT MATTERS.

When it comes to your business, your website is often your first impression with your most important audience: your prospects. We'll help you put your best foot forward with a great-looking site. But more importantly, we'll make sure your website performs its most vital function: to get you more business.
THREE VITAL ELEMENTS OF EFFECTIVE WEBSITE DESIGN
ONE IS OKAY. TWO IS BETTER. YOU GET ALL THREE WHEN YOU WORK WITH US:
AUDIENCE. This is the most important element of your website strategy. Here's why:
"You can't be a choice if no one knows you're a choice." It's our favorite quote because it's so true — and yet, many small business owners forget that the primary function of their website is to bring the right people to their business. If no one knows what you do or why you do it, the rest doesn't matter.
"The right eyeballs are important." Back in the early days of the dot-com boom, website owners spent millions driving tons of traffic to their sites. But they quickly discovered that not all eyeballs are the right eyeballs. Because if your website visitor isn't interested in what you do, it's a much more difficult challenge to sell them your product or service. Driving the right traffic to your website is part of Search Engine Optimization — and we build that into each and every site we design, from the beginning.
OFFER. The second-most-important element of your website strategy. Here's why:
"Have a clear value proposition." Have you ever watched a television commercial and afterward wondered what they were selling? What was the point? You don't want your website visitors to wonder what you do, or what your unique value proposition is. This is a big reason why you don't need a website designer, you need a digital marketer who knows website design. See the difference? So will your customers.
"Have a clear call to action." In your business, you already know the truth of this axiom. The best salespeople always ask for the business. It's great when a prospect marches in and just tells you they're ready to buy. But that happens only rarely. Your website must ask for the business and a big part of that is understanding buyers' journies, sales funnels, and the all-important CTA button. Digital marketers understand this. Website designers? Meh. Not so much.
DESIGN. The last of the holy trinity is last for a reason. Here's why:
"Good design puts your best foot forward." Let's face it: a website isn't just a nicety in today's digital world, it's a necessity. 88% of buyers go online to research their next purchase decision before they ever set foot in your store or call you at your office. That's nearly 9-out-of-10. So yes, a good design helps provide your business the credibility it needs to help position you as the right choice for your buyer.
"User experience is important." Your website can easily get in the way of effective selling. Put yourself in the shoes of your digital prospect and view your site through their eyes. Are you making it easy to do business with you? Effective website design is more than just pretty pictures and colors; it's about building an experience that leads your customers and prospects on their journey toward their next purchase decision. We are digital marketers and we understand the importance of good website design.
As important as good website design is for effective selling, if you haven't nailed the first two vital elements of gathering the right audience and presenting a clear and compelling value proposition, your website design won't matter.
You don't need a website designer.
You need a digital marketer who knows website design. See the difference? Your customers will, too.
Hire Us To Build Your Revenue Engine
Our transparent process ensures you get what you need to be successful online. The most critical first step is simply to chat with us about your business goals. From there, we proceed step-by-step with a process we like to call "thoughtful execution."
It all begins with a phone call. No obligations, no commitments. We'll ask some questions and do a lot of listening. If we're a fit, you'll have a concrete proposal that scopes the work to be done. No money changes hands at this stage.
Using what we learned from the consultation, we draft a mockup of the home page for your review. We listen to your feedback and revise as needed until you're satisfied. The agreement is signed and the down payment begins the build.
Your website design includes graphics and photos that make your site uniquely yours. Each page includes up to two rounds of revisions that incorporate your feedback to make it just right. You can be as hands-on as your like in this phase.
It's exciting to launch a new site! We approach the process very carefully in order to keep downtime to a minimum. Mapping your old urls to the new page content is very important and is a step often skipped by website designers.

Website Design Deliverables
Testimonials
DON'T TAKE OUR WORD FOR IT. HERE'S WHAT OUR CLIENTS HAVE TO SAY.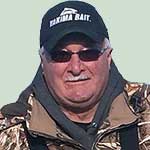 After struggling with web designers I found David Eldred. He listened to what I wanted to do and did an unbelievable job in redesigning the website to a level where the SEO will now work including a tracking method. He has a management style that has exceeded anyone that I previously worked with and the creativity necessary to put my website out in front of the competition. I look forward to the future in working with David and would recommend him to anyone.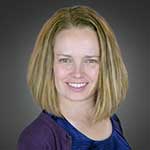 David did a redesign of our website that exceeded all my expectations. He listened to my ideas and what was important to me, and created a site that is beautiful, functional and most importantly a great marketing tool. He created content for the site that expressed so well what we do and what we are about.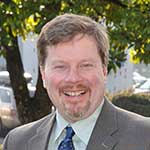 David built my new website in 2017. It's amazing how dated the old website was, being only 2 years old. David's work is of very good quality. I recommend him.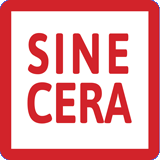 HOW CAN WE HELP YOU TODAY?