WE OFFER THE WEBSITE HOSTING SOLUTION RATED #1 BY PC MAGAZINE.
WHAT YOU RECEIVE
#1 Rated website hosting solution

Fully Transparent Pricing

Professionally managed hosting

A High-Performing Website
EXPERIENCE MATTERS
WE TAKE CARE OF THE HOSTING DETAILS SO YOU DON'T HAVE TO — AND THAT MATTERS.

Your website is the face of your business to the world. Don't make the mistake of chosing a cheap shared-hosting platform. After all, if your site goes down because one of the 5,000 other sites on their server became infected, you lose business. At Sine Cera, we offer the #1-rated by PC Magazine hosting solution for your business. Because when it comes to your website, it shouldn't be an up-and-down experience.
THREE VITAL ELEMENTS OF RELIABLE WEBSITE HOSTING
ONE IS OKAY. TWO IS BETTER. YOU GET ALL THREE WHEN YOU HOST WITH US:
AVAILABILITY. This is the most important element with a hosting solution. Here's why:
"If your website is down, no one sees it." It's amazing how many small business owners invest in designing a high-quality website, only to host the site on a cheap, shared hosting server. Shared hosting platforms put upward of 5,000 – 10,000 websites on each server. All it takes is for ONE of these sites to be hacked or engage in less reputable content — or worse, be infected with malware — and your site is brought down with the rest of them.
"Your server needs resources." A key element of server availability and uptime is resources. Our servers have more than adequate allocations of memory, CPUs, disk space, and bandwidth to ensure snappy response times, and eliminate out of memory events due to spikes in traffic. We use servers from the #1-rated VPS hosting provider, Hostwinds. That's why we can guarantee 99.9% server uptime when you host with us.
MAINTENANCE. The second-most-important element of your website hosting solution. Here's why:
"It's a dynamic world." When we launch your website at Sine Cera, it will be safe, secure, and up-to-date. But the moment it launches, it begins to age. WordPress is a fantastic content management system, but it requires constant updating. Security patches are a routine necessity in today's digital world. If you're not maintaining the WordPress theme, plugins, and settings that power your website, it's just a matter of time before the site breaks — resulting in downtime, or worse, hacking, malware, and a host of problems.
"We do the maintenance so you don't have to." If only maintenance on a WordPress website was as easy as clicking a button, it would be easy. The problem is compatibility. If you click the button to update your WordPress plugin, you could break your website due to an issue between the plugin and your WordPress theme — or possibly the configuration of your web server. Ensuring compatibility is part of our website hosting agreement — and we do it for you, so you don't have to worry about maintenance. Rest easy.
BACKUP. It's last in our holy trinity of website hosting, but not because it's unimportant. Here's why:
"Any computer will have a failure, eventually." Let's face it: computers have become much more stable and reliable than the early days. But they are still computers, and even computers in the Cloud will fail. That's why it's important to have backups ready in case you need to restore quickly.
"Backup nightly, backup often." Our hosting plans come with nightly backups, guaranteed. So if your site loses data for any reason, we have the ability to restore from backup at a moment's notice. We have yet to need to rely on our backup systems, but we rest easy knowing we have you covered.
We believe strongly in the holy trinity of Availability, Maintenance, and Backup when it comes to our website hosting solution. That's why we don't skimp on providing the best solution for each of the three elements. Our website at Sine Cera runs on the same website hosting platform as yours will. We wouldn't settle for anything less, and we don't expect you to, either.
You need reliable website hosting.
You can't be a choice if your website can't be seen. Rely on us to keep the blinky lights blinking.
Hire Us For Your Website Hosting
Every website we build comes with our professional website hosting solution. Because the engine that powers your website is just as important — if not moreso — than how it looks. After all, if it can't be seen, you can't be a choice. Reliable website hosting is part of our process we like to call "thoughtful execution."

Standard
Managed Hosting
Nightly Backups
Domain DNS Optimization
Email Service
Unlimited Email Aliases
Premium
Includes All Standard Plan Plus:
SSL Certificate
Dedicated IP Address
Authenticated Email (SPF, DKIM)
Testimonials
DON'T TAKE OUR WORD FOR IT. HERE'S WHAT OUR CLIENTS HAVE TO SAY.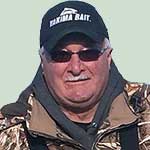 After struggling with web designers I found David Eldred. He listened to what I wanted to do and did an unbelievable job in redesigning the website to a level where the SEO will now work including a tracking method. He has a management style that has exceeded anyone that I previously worked with and the creativity necessary to put my website out in front of the competition. I look forward to the future in working with David and would recommend him to anyone.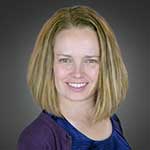 David did a redesign of our website that exceeded all my expectations. He listened to my ideas and what was important to me, and created a site that is beautiful, functional and most importantly a great marketing tool. He created content for the site that expressed so well what we do and what we are about.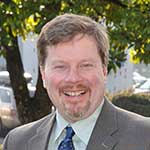 David built my new website in 2017. It's amazing how dated the old website was, being only 2 years old. David's work is of very good quality. I recommend him.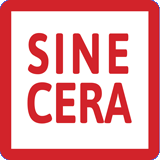 HOW CAN WE HELP YOU TODAY?