Full Makeover

There's nothing more brave than a startup, and this is the story of a successful startup that leaped into the deep end of stormy waters.
Enviro Northwest is owned and operated by Mike Murk. He provides vactor truck and stormwater drainage solutions in the "Fourth Corner" — northwest Washington. Mike needed help starting up his vactor truck business: from naming his business, to creating his corporate identity, establishing himself online, and going for it.
We were happy to help. And it's been smooth sailing in "stormy waters" ever since.
Deliverables

Enviro Northwest was a fun small business to help! From wrapping their service truck to designing their business cards and website, Enviro Northwest was one of our first multi-media clients.
Results

One of the best compliments we can receive is repeat business from happy clients. Mike and Enviro Northwest have been with us since the beginning in 2015 and we have been thrilled to hear that the business continues to grow and thrive.
Equitation Online
scadmin
2020-02-17T19:57:54-08:00
It Take A Special Touch
scadmin
2018-11-25T16:37:30-08:00
Healthy Clients Health Business
scadmin
2018-11-24T17:13:26-08:00
Insurance For You
scadmin
2018-12-23T08:23:00-08:00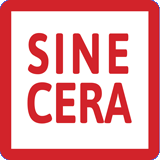 HOW CAN WE HELP YOU TODAY?