Website Redesign

Rob Bignall, owner and operator of It's All Good Guide Service, came to us with a simple request: "redesign my website so that it not only looks great, but more importantly, generates bookings for my salmon fishing guide service."
Rob had tried a few designers before coming to Sine Cera and was a bit frustrated with his previous results. We sat down, listened to what made his service unique, and built a freshly redesigned website.
Marketing and Design Consultation

Website Redesign Buildout
Deliverables

Working with Rob started with his website redesign project, but quickly evolved into a full digital marketing program. Following the website launch, we put together a plan to promote his site online using content such as his blog; pursuing an effective backlink building strategy; and using Google Ads to target clients and prospects for new bookings.
Content Strategy & Writing Services

Search Engine Optimization

Google Ads PPC Advertising
Brand Strategy Development
Search Engine Optimization (SEO)
Google Ads PPC Advertising
Results

We couldn't be more proud of how things have worked out for Rob and It's All Good Guide Service. When he first came to us, his site was not a good reflection of his business and his exceptional level of service to his clients. Further, from a more technical standpoint, his site wasn't ranked in Google for virtually any keywords; and the terms he did have ranked were all in position 100 or worse.
After six months of diligent content and backlink building, we're very happy to report that It's All Good Guide Service is well on its way to achieving success online:
43 Search phrases ranked within top 10 in Google

More bookings by new clients
Testimonial

But don't just take our word for it: Rob had this to say about his experience with Sine Cera Marketing:
After struggling with web designers I found David Eldred. He listened to what i wanted to do and did an unbelievable job in redesigning the website to a level where the SEO will now work including a tracking method. He has a management style that has exceeded anyone that i previously worked with and the creativity necessary to put my website out in front of the competition. I look forward to the future in working with David and would recommend him to anyone.

— Rob Bignall, Owner, It's All Good Guide Service
Equitation Online
scadmin
2020-02-17T19:57:54-08:00
It Take A Special Touch
scadmin
2018-11-25T16:37:30-08:00
Healthy Clients Health Business
scadmin
2018-11-24T17:13:26-08:00
Insurance For You
scadmin
2018-12-23T08:23:00-08:00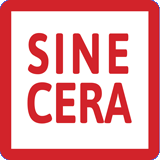 HOW CAN WE HELP YOU TODAY?