A Full Makeover

Jennifer Olsen is the owner and Licensed Massage Therapist for About Touch, a massage and acupuncture spa with two locations in Eugene, Oregon. When we consulted with Jennifer about her business, she wanted a fresh start — for everything. Like many small business owners, her business had grown over the years, but when you're wearing all the hats, it's difficult to manage your brand in a focused direction. That's where we came in.
We mapped out a plan to redesign her logo and identity package, including business cards, letterhead, and logo variations. We arranged for each of her nine therapists to have professional portrait photos taken. And then we pulled it all together into a fresh, beautiful website that resonated with the warmth with which Jennifer and her team treat all their clients.
Logo and Identity Package
Deliverables

Most of our clients are so busy running their business that being intimately involved in the build out of their website and materials isn't something they have time for. Not to worry, because we're here to make it happen, with as much involvement as you wish. In the case of About Touch, writing copy for the website was part of the package.
Later, when it came time to market her business, Jennifer was very open to trying new things. Not only did she take advantage of our Google Ads PPC service, but she also ran several geo-fenced mobile-advertising campaigns, and remains committed to building out the content and backlinks of a solid SEO strategy.
Mobile Advertising Solution
E-commerce Shopping Cart System
Results

Jennifer's business is growing and we couldn't be more proud of her results. About Touch has taken full advantage of their online e-commerce solution, including gift certificate fulfillment, coupon codes, and web page intercept ads to engage their visitors. Mobile geo-fenced campaigns have helped drive targeted ads at prospects whose smartphones "break the fence," which helps be efficient with the advertising dollars. And dedication toward continually building content means that About Touch continues to climb in local search results, with over 118 search terms now ranked on page one of Google. Fantastic job, Jennifer! Great work is only possible with great clients.
118 Search phrases ranked within top 10 in Google

Full e-commerce shopping cart drives digital fulfillment

Monthly expansion of content marketing library
Testimonial

But don't take our word for it. Here's what Jennifer had to say about working with Sine Cera Marketing:
David did a redesign of our website that exceeded all my expectations. He listened to my ideas and what was important to me, and created a site that is beautiful, functional and most importantly a great marketing tool. He created content for the site that expressed so well what we do and what we are about.

— Jennifer Olsen, Owner, About Touch
Equitation Online
scadmin
2020-02-17T19:57:54-08:00
It Take A Special Touch
scadmin
2018-11-25T16:37:30-08:00
Healthy Clients Health Business
scadmin
2018-11-24T17:13:26-08:00
Insurance For You
scadmin
2018-12-23T08:23:00-08:00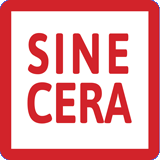 HOW CAN WE HELP YOU TODAY?