Website Redesign

Jeff Tomlin is the owner of Tomlin Health Insurance, a health insurance firm serving clients in Oregon. Jeff found us through a referral from one of our existing clients, which is always a great way to start a new relationship!
Tomlin Health was suffering from a former designer's work who had put together a minimally-functional website. It wasn't architected to provide a solid foundation for SEO. And it lacked a cohesive structure to tie all of Tomlin Health's range of services together.
We changed that.
Landing Page Optimization & Engagement
Deliverables

The best part about the journey of our involvement with Tomlin Health Insurance is how the relationship has come full circle. Once the web redesign project was complete, Jeff and Sine Cera Marketing parted ways, as Jeff wanted a local firm he could meet with in person. We understood.
But after a year of disappointing results, Jeff and his team from Tomlin Health came back to the fold. Even though we are not local with Jeff, our service and commitment to our clients are what brought him back. We're looking forward to helping Jeff take his online presence to the next level. For a second time.
Search Engine Optimization
Results

Results speak for themselves, right? As Jeff said when he came back to us: "The other firm wasn't able to bring a higher level of results and engagement than you did when we worked together, even though they were local. So we'd like to come back to Sine Cera Marketing."
Testimonial

But don't take our word for it. Here's what Jeff had to say about working with Sine Cera Marketing:
David built my new website in 2017. It's amazing how dated the old website was, being only 2 years old. David's work is of very good quality. I recommend him.
— Jeff Tomlin, Owner, Tomlin Health Insurance
Equitation Online
scadmin
2020-02-17T19:57:54-08:00
It Take A Special Touch
scadmin
2018-11-25T16:37:30-08:00
Healthy Clients Health Business
scadmin
2018-11-24T17:13:26-08:00
Insurance For You
scadmin
2018-12-23T08:23:00-08:00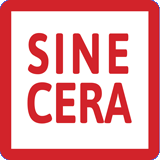 HOW CAN WE HELP YOU TODAY?