Full Makeover

Tina VanPhung came to Sine Cera Marketing via referral from another satisfied client. She had a website but didn't feel it reflected the warm and welcoming style she wanted for her business.
After consulting with Tina, we helped her fulfill a complete makeover of her brand: renaming her business from NW 365 Insurance to Insurance Resources NW; developing a new website; creating a new logo and identity package, including business cards, letterhead and envelopes; and finally, laying the foundation for promoting her business online and capturing her share of the digital economy.
Logo and Brand Identity Package

A Smooth and Seamless Launch
Deliverables

We know what it takes to be effective online. Clients like Tina and Insurance Resources NW are great, because she knew the tone and style of what she wanted to achieve, but didn't have the time to make it happen herself. That's where we shine.
Helping Tina find a new name for her business was just the beginning. We wrote copy for the website, designed business cards that coordinated with her new brand palette, and began laying the foundation for what comes next: online promotion and visibility programs that bring business in the front door.
Results

Tina's business is now on a solid foundation with an online presence that she can be proud of. And she's not afraid to pick up the phone and ask for help with more of her business — both online and offline. We came to her office and helped configure her network with access to her email on all her devices. We think this is the beginning of a great relationship — and as you'll see from the testimonial Tina gave, we think she feels the same, too.
Online lead generation forms

Beautiful new website aligned with brand

Successful launch with zero downtime

Another very happy client
Testimonial

But don't just take our word for it: Tina had this to say about her experience with Sine Cera Marketing:
David at Sine Cera Marketing was highly professional throughout the process. He helped me re-brand my entire business: new business name, new logo, new identity package, and of course, a fresh new website. His suggestions were exactly what I was looking for and I couldn't be more thrilled with the results. My website now feels much more like a reflection of who I am and how I approach my business. Last, David did everything he said he would do on time and on budget. I highly recommend Sine Cera Marketing to other small business owners.

— Tina VanPhung, Owner, Insurance Resources NW
Equitation Online
scadmin
2020-02-17T19:57:54-08:00
It Take A Special Touch
scadmin
2018-11-25T16:37:30-08:00
Healthy Clients Health Business
scadmin
2018-11-24T17:13:26-08:00
Insurance For You
scadmin
2018-12-23T08:23:00-08:00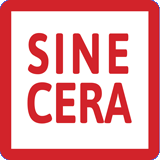 HOW CAN WE HELP YOU TODAY?